Are you looking to add a little luxury to your McKinney, TX, real estate? There are many ways that you can do this, from kitchen upgrades to modern convenience features. Whether you're thinking about renovating your kitchen or creating a primary bathroom any relaxing resort would envy, there are plenty of ways to improve the value of McKinney homes for sale.
1. Kitchen improvements

As one of the most important and most used rooms in your McKinney, TX, real estate, you deserve a kitchen that reflects your unique style. If you're the type of person who loves to cook, then you'll want to make sure your kitchen has all of the top-of-the-line appliances and gadgets that you need. If entertaining is more your thing, then you might want to focus on creating a luxurious and inviting space for your guests to converge. Either way, there are plenty of ways to add a touch of luxury to the kitchen in your McKinney, TX, real estate.
Island(s)
One way to make your kitchen more luxurious is to add an island. Not only will this give you more counter and storage space, but it will also make your kitchen feel more open and inviting. If you entertain often, then an island is a great way to create a natural gathering spot for your guests. You can even add a second sink, stovetop, or wine fridge to make entertaining even easier.
Among 2022 trends,
double islands
are gaining popularity. So, if you have the space, why not go for it? A second island gives McKinney homes for sale additional counter and entertaining space, which is especially helpful for large dinner parties.
Multiple ovens
For the ultimate in luxury, you can't go wrong with multiple
ovens
in your McKinney, TX, real estate. If you love to cook, then this is a must-have feature. With multiple ovens, you'll be able to cook multiple dishes at once and have them all come out perfectly cooked. This is also a great option if you entertain often and need to be able to keep dishes warm.
Induction stovetops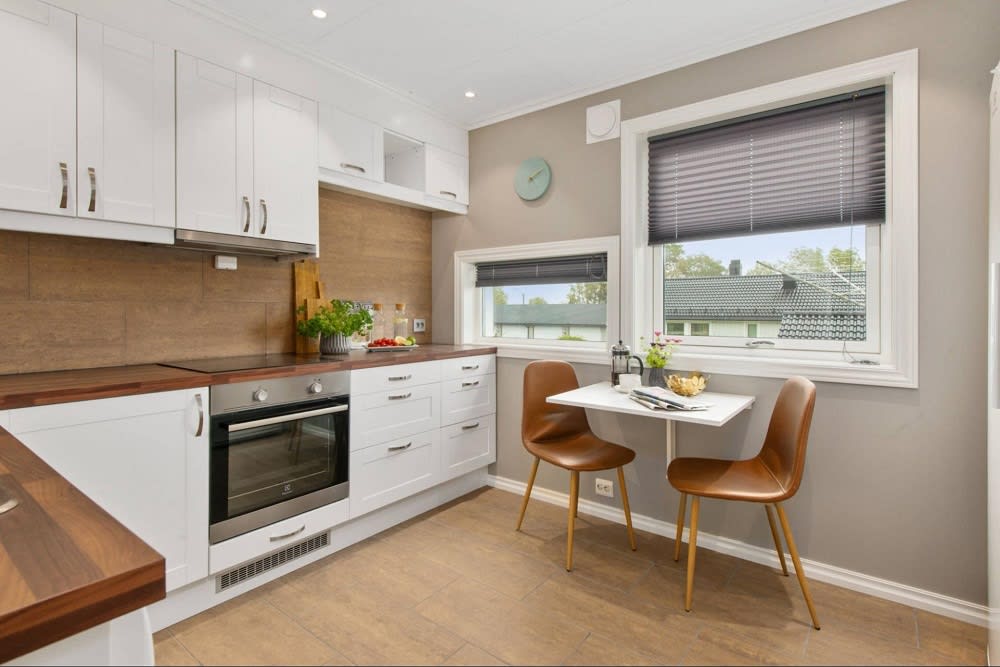 An
induction
stovetop is another luxurious option for your kitchen. If you're not familiar with them, induction stovetops use electromagnetic energy to heat food. This means that they cook food faster than traditional gas or electric stovetops. They're also more energy-efficient, so you'll save money on your utility bills in the long run. If you have kids or grandkids, this type of stovetop is especially beneficial since it remains cool to the touch even immediately after heating a pot to boiling. The surface of the stovetop only reacts to certain types of pots and pans, so while the pan may be hot, the stove surface is not. This is a great safety feature when working with young sous chefs.
Pot-filler faucet

A popular upgrade among McKinney homes for sale is to add a pot-filler faucet above the stovetop. This is a great addition if you do a lot of cooking, as it allows you to fill pots directly from the faucet without having to carry them across the kitchen.
Pull-down cabinets or under cabinet pull-out step
Another upgrade to make cooking more convenient is to convert your cabinets to ones that
pull down
, which is especially helpful for short cooks. Alternatively, installing a
step
under the bottom cabinets that can be revealed or hidden away at the push of a button or sweep of a foot is a fantastic ergonomic solution for anyone who struggles to reach shelves in upper cabinets.
2. Modern conveniences

The second type of luxury upgrade sellers should consider are modern convenience features like high-tech laundry chutes and smart home features like programmable thermostats and lighting.


Laundry chutes are a great way to make doing laundry less of a chore. While you may remember the simple laundry chutes of yesteryear, where clothes could be tossed from the top floor to the laundry room on a lower floor via a straight chute, today's laundry chutes are much more sophisticated. You can now find ones that are vacuum powered to allow laundry to be deposited from any room in the home regardless of level. For example, the
Laundry Jet
can move clothes up to 200 feet. The best part is the chute is designed to prevent toys from getting stuck, which is quite the boon for parents of young children. The 90-degree turn in the chute prevents toys from being vacuumed up with the clothes.
Another upgrade that falls into the category of modern convenience is a thermostat that you can control from your smartphone. This is a great way to save energy in McKinney, TX, real estate since you can program the thermostat to raise the temperature when you're away from home and lower it again when you're on your way back. It also solves the issue of needing to wander to a different area of the house to adjust the thermostat!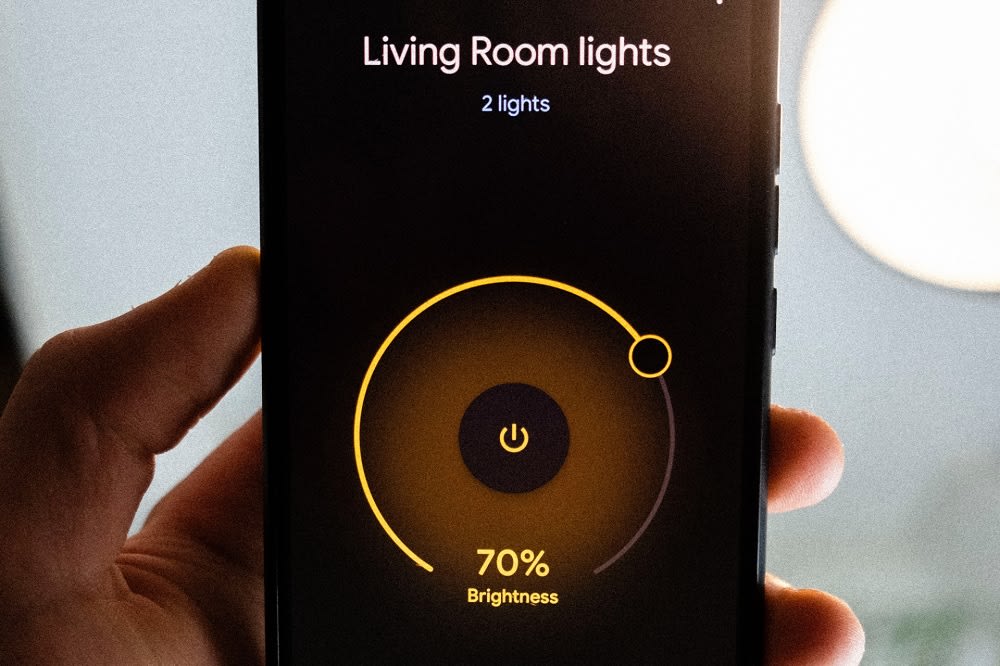 There are also smart lighting products available that allow you to control the lights in your home from your smartphone or tablet. This is a great way to save energy since you can turn off lights that you're not using. It's also a great security measure since you can make it look like someone is home even when you're away by having the lights turn on and off at certain times. Even better, if you have teens, they can enjoy color-changing smart bulbs that allow them to set the mood lighting in their rooms without ever having to leave their beds! This is an especially popular upgrade among the TikTok set.
3. Ultra-relaxing bathrooms
Finally, don't forget about your full baths. There's nothing quite as relaxing as a long, hot soak in the tub at the end of a long day. But if your bathroom is more utilitarian than luxurious, it may be time for an upgrade.
One popular addition to luxury bathrooms in McKinney homes for sale is a soaking tub with a
heated seat
. This is the perfect way to relax after a long day, and it's also great for people with sore muscles or arthritis. The heated seat means you don't have to wait for the tub to fill up all the way before you can get in, and it keeps you warm while you're soaking.
Another upgrade that's becoming increasingly popular is a
walk-in shower
with steam features. Not only are walk-in showers more accessible, but the steam feature is a great way to relax and loosen up muscles. It gives you the benefits of a sauna in your own home!
If you enjoy long baths, other popular upgrades for
bathrooms
are the inclusion of entertainment features like a sound system, television, or fireplace. That way, you can relax in the tub with your favorite audiobook, movie, or album playing in the background. There's nothing quite like a luxurious bath to make you feel pampered and refreshed!
Looking for McKinney homes for sale?
Upgrading your McKinney home with luxury features can add value and increase the enjoyment you get from living in your space. Whether you're looking for modern convenience features, a relaxing bathtub, or a luxurious walk-in shower, we've got you covered. Upgrades also improve the return on investment (ROI) of your property when you are ready to list it among McKinney homes for sale. For assistance with the McKinney, TX, real estate market, reach out to one of the experienced local agents at
Patton International
.